Everyone Deserves An Amazing Smile
Hence our name, we firmly believe that orthodontics and dentistry are not just about teeth repair. It enhances and beautifies your entire overlook. We want our clients to feel confident with their smiles and socialize better. We offer a wide range of treatment procedures including, orthodontics, restorative, cosmetic, and preventative dentistry. With all these services, we help you fulfill your all dental needs under one roof. There is no restriction or limit of age at our facility, we are a family and we treat our clients as our family. So no matter who in your family needs assistance with their teeth, we are at your service. The Trust and comfort of our clients are valued the most at Dual Image Dentistry and Orthodontics. Rest assured that you or your child will be treated in a neat, hygienic, and comfortable environment at our facility. With our state-of-the-art technology, we can restore and enhance your mouth completely and enable you to have the smile you deserve. We are located in the Plaza Midwood area of Charlotte and happily serve the NoDa (North Davidson), Dilworth, Southend, Elizabeth, Uptown, Northeast Charlotte, and the surrounding areas.
The Doctors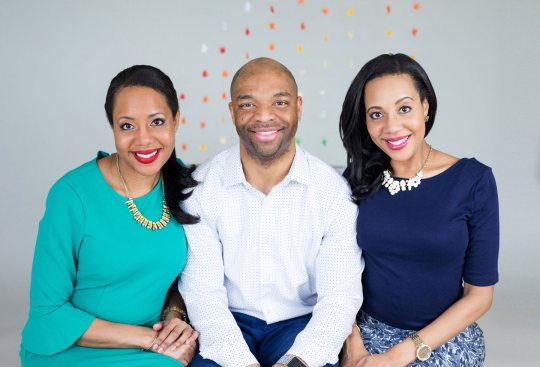 A true family dental and orthodontic practice, Drs. Lindsey Rennick Salone and Lauren Rennick Lockhart are identical twin sisters who received their dental training alongside Lauren's husband, Dr. Bryan Allen Lockhart at the University of North Carolina at Chapel Hill School of Dentistry. As family members and business partners, the trio has unified to deliver a caring, family-oriented approach to treatment. This allows them to share dental ideas and design treatment plans together, providing optimum aesthetic results for all patients. After the three graduated from dental school, Dr. Salone received additional training in a General Practice Residency, while Drs. Lockhart went on to Orthodontic Residency Programs to become board-certified orthodontists. These opportunities provided all three doctors with the experience and expertise to optimally treat even the most challenging cases.
Dr. Salone and Drs. Lockhart have all been successfully and adequately trained to deliver exceptional care to you, your family, and the entire Charlotte community.
Dr. Salone and Drs. Lockhart were all three named as Charlotte's Top Dentist in 2020.
We Are Committed To Our Community
Orthodontic Services We Offer
Hear what people are saying about us
Your treatment is customized to fit your lifestyle