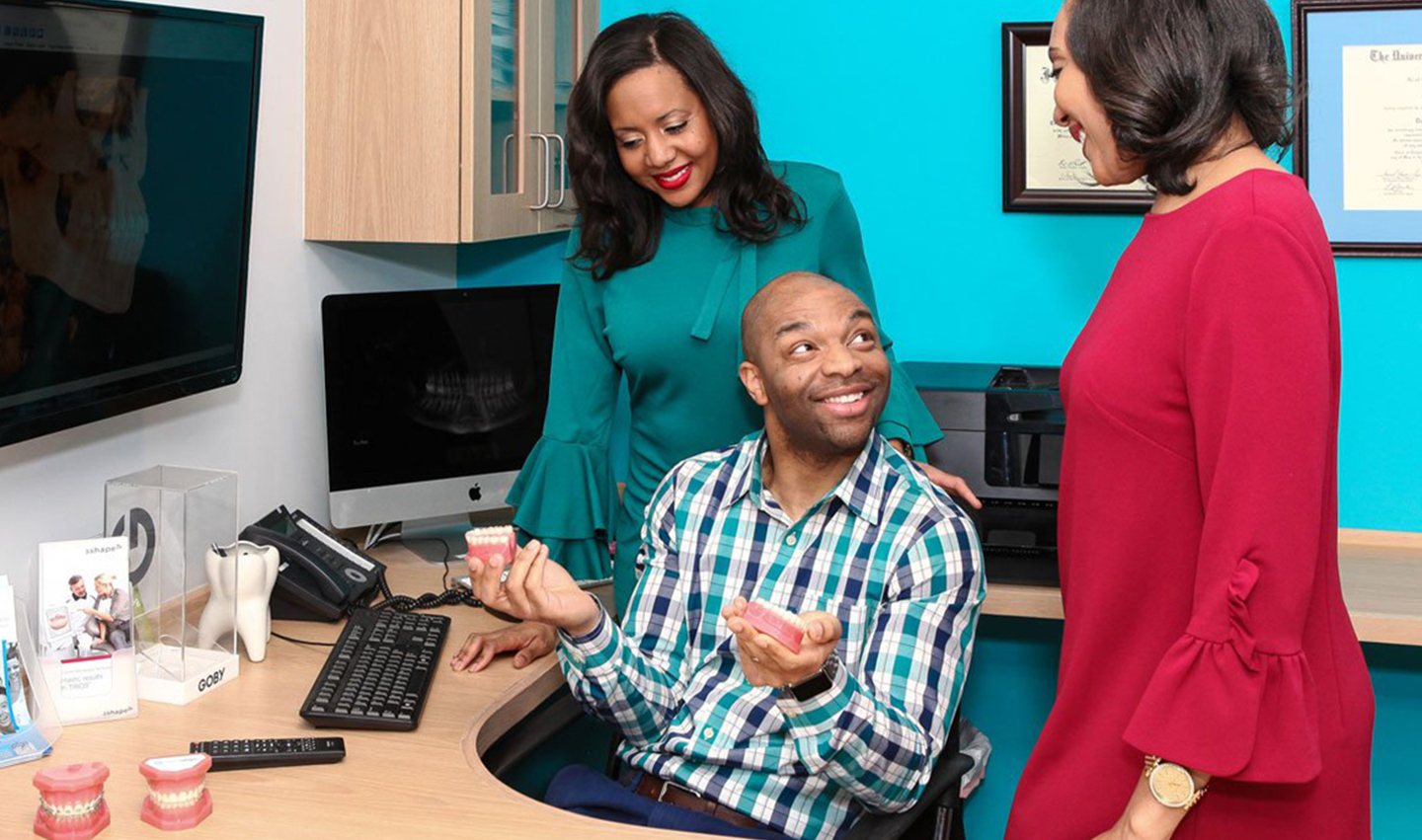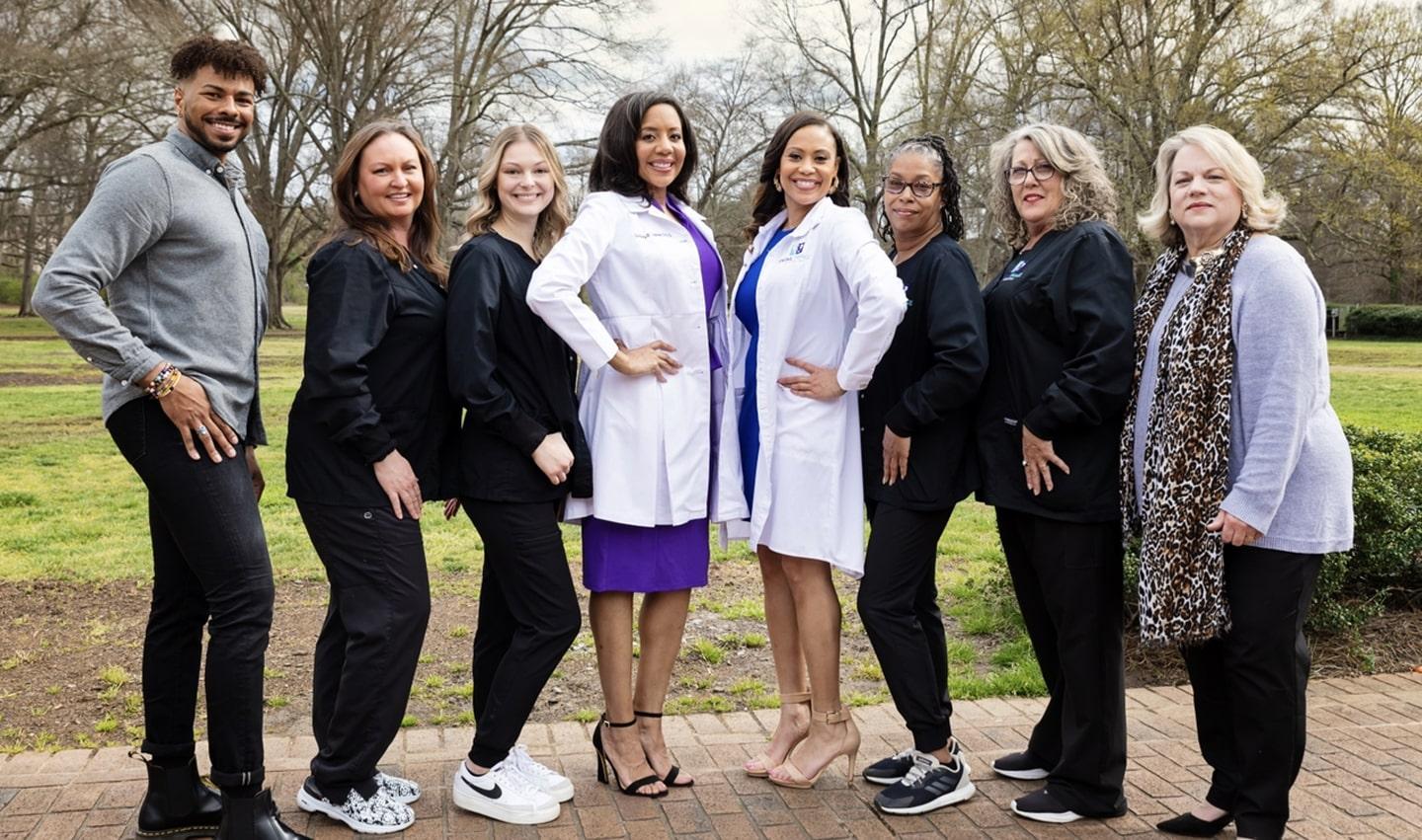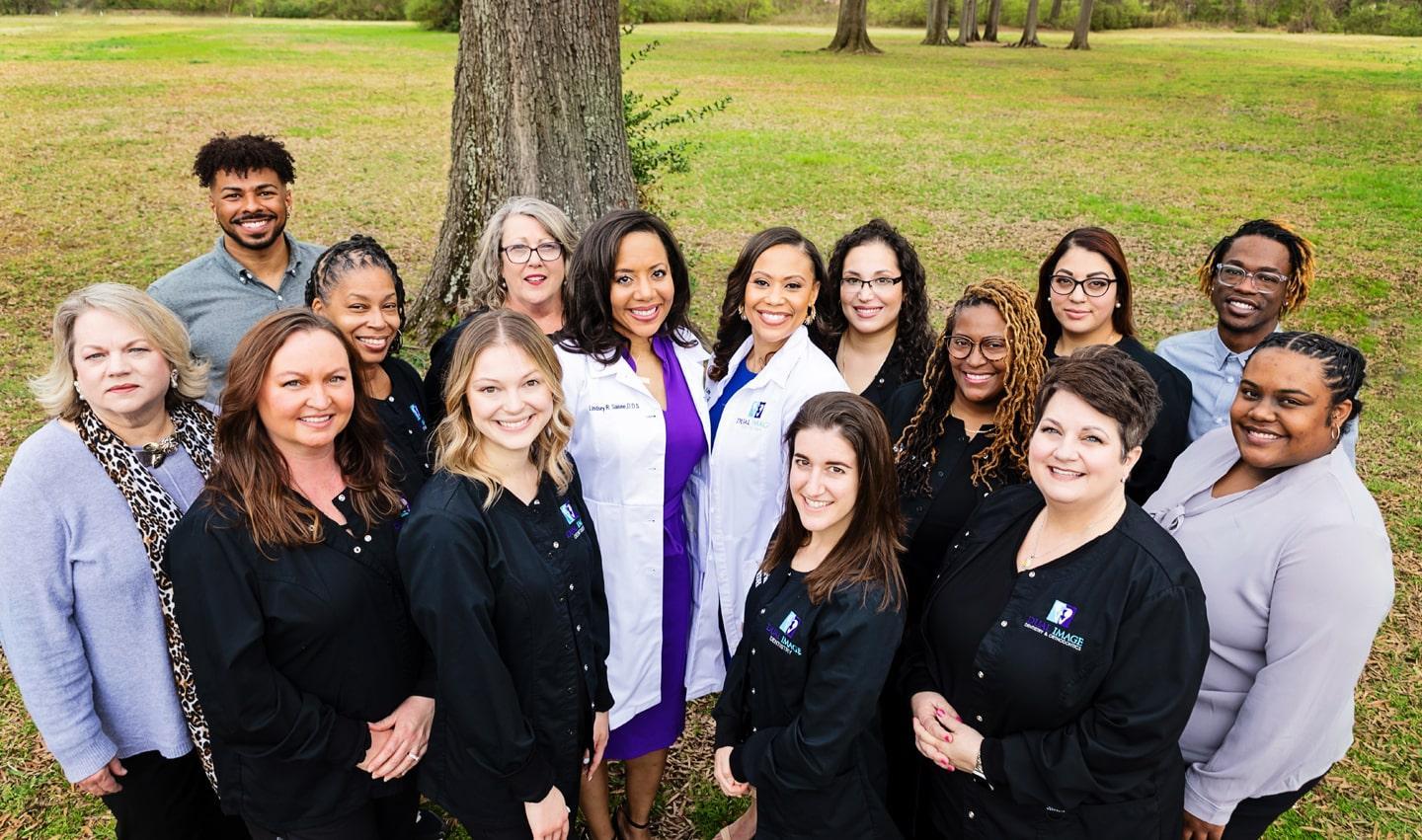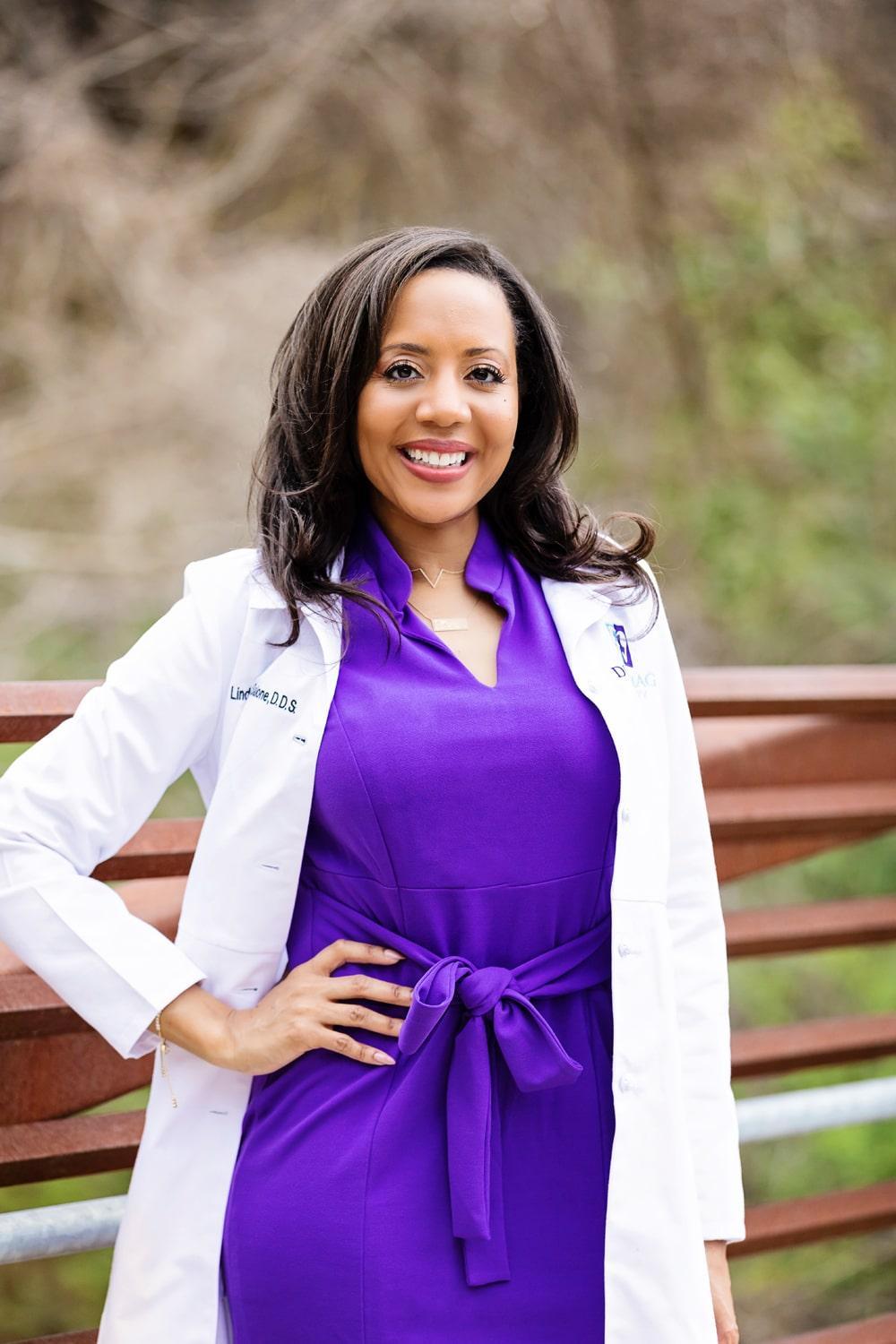 DR. LINDSEY RENNICK SALONE
Dr. Lindsey Rennick Salone is a cosmetic and general dentist who is committed to delivering the most advanced and high quality care. She chose dentistry as a profession after seeing firsthand how routine dental care can impact your overall image and self-confidence. She has used her own personal experiences as a dental patient to positively influence how she cares for her patients. Dr. Salone is known for her professionalism, high quality dentistry, and commitment to patient education. Dr. Salone is dedicated to designing an individual treatment plan to help each patient achieve a healthy and beautiful smile that they can maintain throughout their lifetime. Dr. Salone is a Charlotte native, and comes from a family of healthcare providers who are fellow graduates of the University of North Carolina at Chapel Hill. She entered UNC Chapel Hill with sophomore standing, and in three years graduated magna cum laude with a BS in Biology and Chemistry minor. She attended the UNC Chapel Hill School of Dentistry, and graduated with her DDS degree in 2010. In 2011, Dr. Salone entered a General Practice Residency at the UNC Hospitals, and after completing this program returned to Charlotte to practice dentistry. In 2013, Dr. Salone was published for her research on breastfeeding and its oral and general health benefits. Her publication was featured as a cover story in the renowned Journal of the American Dental Association (JADA). Dr. Salone is currently a member of the American Dental Association, North Carolina Dental Society, and Charlotte Dental Society. Being a part of such a prestigious profession, Dr. Salone feels that it is her duty to stay abreast of the latest advances in dentistry. She is committed to delivering the most advanced and quality care, and therefore regularly participates in continuing education. Dr. Salone finds joy in traveling and seeing the beauty that God has created in the world. When she's not working, she enjoys simply spending time with her family, exercising, and cuddling with her children, watching movies, baking, and attending church. One fun fact about Dr. Salone is that she and Drs. Lockharts were the 2015 winners of the Family Feud Television Gameshow with Steve Harvey! Overall, Dr. Salone enjoys life with her husband, two daughters and son, and two Doberman pinschers.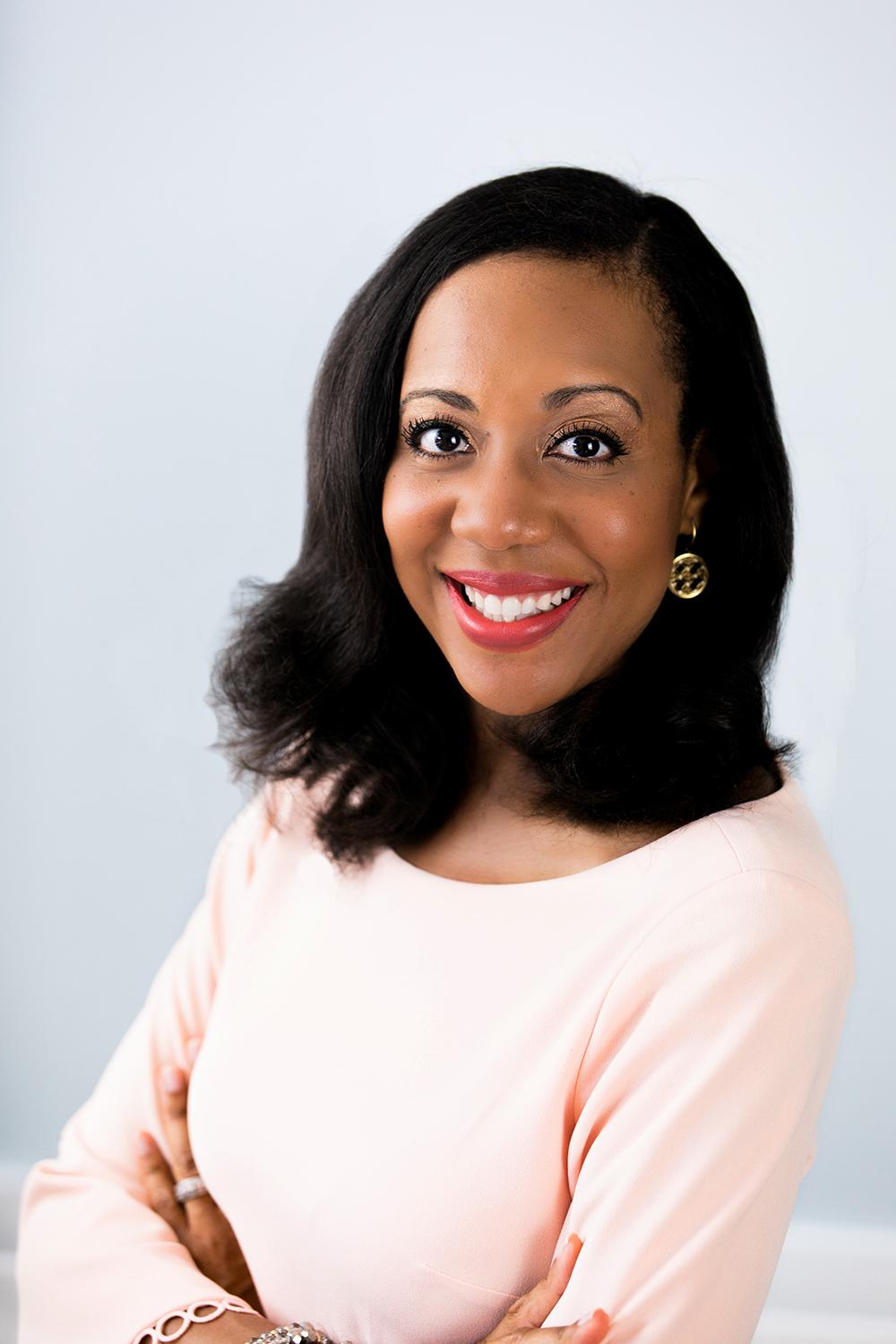 DR. LAUREN RENNICK LOCKHART
As someone who used to be teased in high school because of the way my teeth looked, I have personally experienced the impact that orthodontics can have on a person's life. I feel extremely blessed to be an orthodontist. My job puts me in a unique position to not only develop significant long-term relationships with a variety of interesting individuals, but also to influence people's lives in a positive manner. It is very rewarding to witness the joy and confidence that people develop from their treatment, and I am excited to be able to share this life-changing experience with you. Although the path to become an orthodontist was filled with almost 10 years of education, the journey was well worth the effort. After graduating Summa Cum Laude with a B.S. in Biology from UNC-Chapel Hill, I went on to attend UNC-Chapel Hill's Dental School. Not only did I obtain my D.D.S. degree with Distinction from UNC Dentistry, but I also met my wonderful husband! I discovered very early on that I wanted to be an orthodontist, which is why I completed my 3 year orthodontic training at Baylor College of Dentistry in Dallas, TX. After my husband and I jointly decided that we wanted to become experts in the treatment of complex orthodontic cases, we completed a Fellowship in Orthodontics and Craniofacial Orthopedics together in New York. As a professional, I believe that it is my duty to stay abreast of the latest technological advances in dentistry. In order to ensure that my patients are receiving the most efficient and quality care they deserve, I regularly participate in continuing education. With my commitment to the latest developments and newest technologies, you can rest assured that you will be receiving the most advanced care. Overall, I am a native of Charlotte, NC and am so excited to belong to such a wonderful community. After living in Dallas and New York City for some time, I am excited to be back home and working alongside my loving husband. I attend the Central Church of God, and love all things UNC! In my leisure, I enjoy watching movies, reading, playing tennis, and especially love spending time with my sweet little boys! I love to laugh, I love to smile, and am excited to share these gifts with you!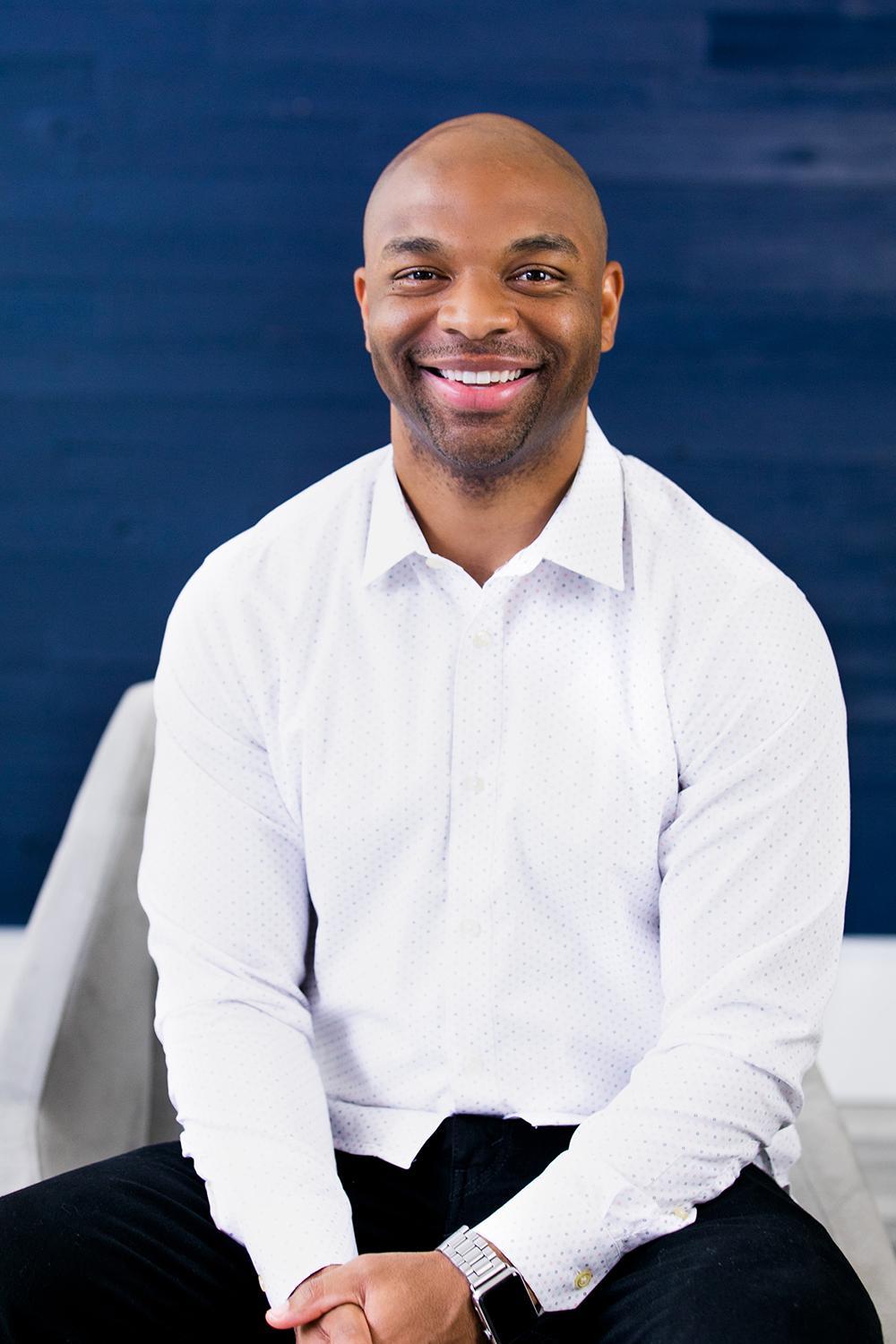 DR. BRYAN ALLEN LOCKHART
Ironically, I never had braces, but that did not lessen my understanding of how important an attractive smile is. As a high school student in my hometown of Decatur, GA, I decided that I wanted to become an orthodontist. After receiving my B.S. in Biology from Morehouse College in Atlanta, I then went on to receive my dental degree from the University of North Carolina at Chapel Hill. I have always had a passion for giving back to the community and helping out those who are less fortunate. During dental school, I was given several opportunities for community outreach. In addition to offering free dental services to North Carolina residents (by way of the Missions of Mercy, or NC "MOM" clinics), I also participated in two different mission trips to Miacatlan, Mexico and Chisnau, Moldova. Both involved providing free dental treatment to local kids at orphanages in each respective country. Before following my desire to create beautiful smiles, I completed a one year General Practice Residency at Montefiore Medical Center in Bronx, NY. I went on to complete additional years of residency to become a specialist in orthodontics, and graduated from Jacksonville University in Florida. In addition to the 11 years of post high school education, I wanted to further my knowledge of orthodontics in the treatment of cleft lip and palate patients. Despite having already experienced the harsh winters of New York, I decided to do a one year Orthodontic/Orthognathic Fellowship at Jacobi Medical Center in Bronx, NY. Having completed this fellowship that is designed for orthodontists to treat only the most complex cases, I feel confident that I can treat almost any case that is set before me. The highlight of the intense training and yet again, the tortuous winter, was that I was able to experience it with my lovely wife, Dr. Lauren Rennick Lockhart, who is also an orthodontist! I am a Board Certified Orthodontist and I vow to continue to uphold the prestige and ethics that comes with such distinction. I love sports, especially basketball, and I am happy to be settled down in Charlotte with my beautiful wife and handsome baby boys!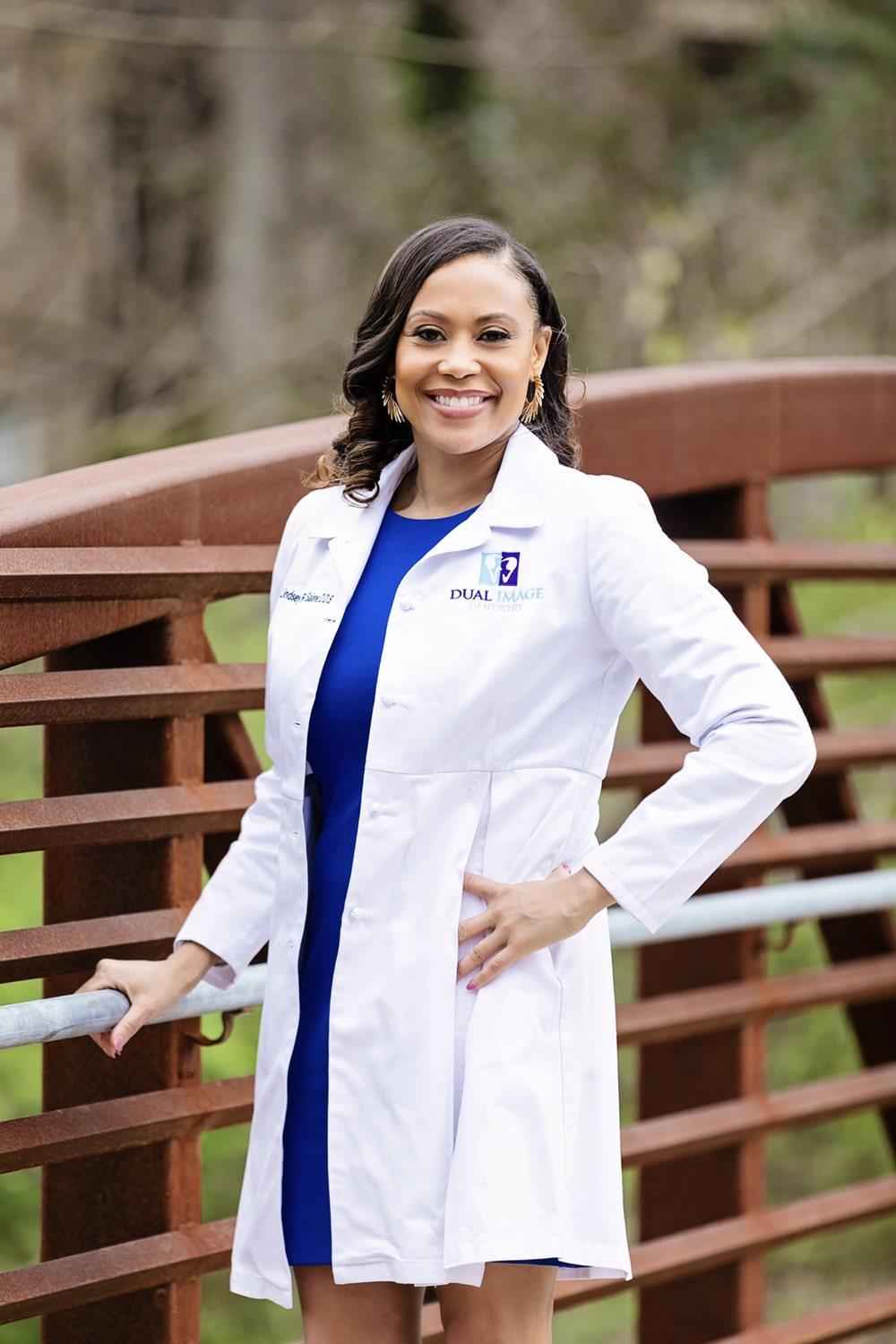 Dr. Tanya Moody
Dr. Tanya Moody was born and raised in South Carolina, where she received her Bachelor of Science Degree in Biology from the University of South Carolina. She continued her studies at the Medical University of South Carolina where she attained her Doctorate of Dental Medicine. Dr. Moody practiced for several years in South Carolina before moving to North Carolina. She has been practicing dentistry since 2005, and practicing in Charlotte since 2011. Dr. Moody is a member in good standing with the American Dental Association as well as the North Carolina Dental Society. Dr. Moody takes a personal interest in every individual that comes into the office. She has a warm, caring, gentle style that helps to ease the anxiety that can often be associated with dental care. She is committed to improving her skills and learning new techniques through regular continuing education. Dr. Moody's passions outside of dentistry are spending time with her daughter, baking, reading, and watching movies!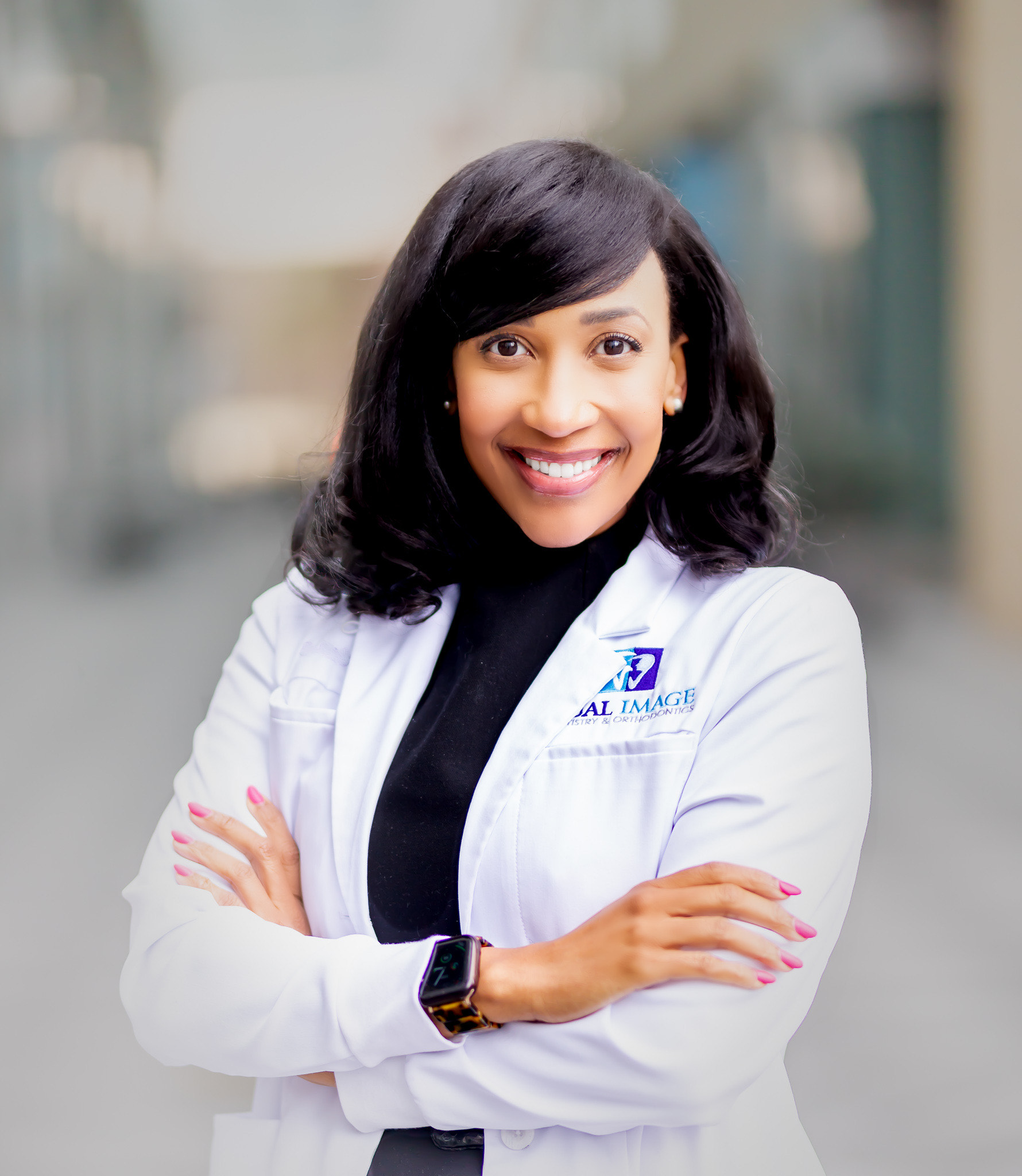 Dr. Mallori Watson
Dr. Mallori Watson is a Mississippi native who has traveled the world but is proudly a southern girl at heart. She loves building relationships with her patients and putting them at ease with her gentle chair side manner. In a field where many have fears and phobias, she values the opportunity to create positive experiences for her patients. Dr. Watson received her undergraduate degree in Biological Sciences from the University of Southern Mississippi and her dental degree at the University of Mississippi ("Ole Miss"), where she took on leadership roles in various student organizations. She completed The Ohio State University General Practice Residency Program to further her dental education. Dr. Watson served as adjunct faculty to UNC-Chapel Hill dental dental students during their rotations. Dr. Watson is an avid learner and yearly exceeds state requirement for continuing education as she strives to provide the best care for her patients. She is a member of the American Academy for Cosmetic Dentistry and Academy of General Dentistry and has been very involved in volunteer work and mission trips, where she learned to speak Spanish! When not in the office, Dr. Watson is likely pursuing hobbies such as traveling, volunteering, baking, photography, roller skating, latin dancing, or spending time with her family.