PREVENTATIVE DENTISTRY
CLEANINGS AND CHECKUPS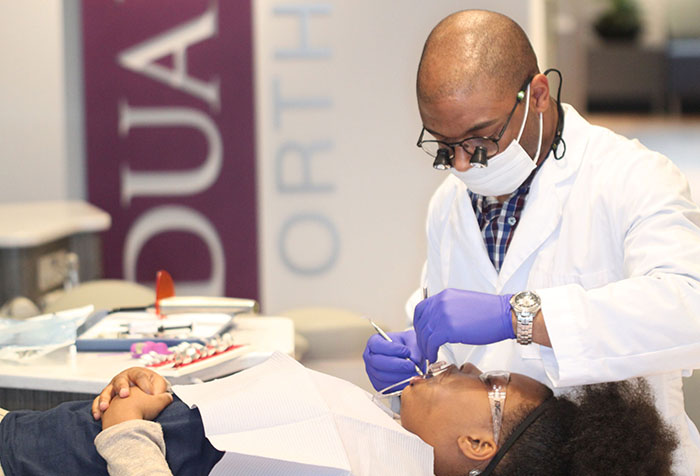 Keep your smile healthy AND beautiful by visiting Dual Image Dentistry and Orthodontics in Charlotte for your teeth cleaning! We strongly believe that regular professional teeth cleanings and checkups are an essential part in maintaining your oral health, preventing the buildup of plaque, and whitening your teeth. Visiting our office every six months gives you the opportunity to communicate with our dental team about your oral health, and can even provide early diagnose for health problems. During your checkup, we will:
Screen for signs of oral cancer.
Using the latest in dental diagnostic technology, our dentists can visualize dental disease, check for cavities or signs of trauma to your teeth, and determine the best treatment for you
Examine your gums for gingivitis (inflammation of your gums) and periodontal disease (loss of gum and bone support to your teeth from chronic infection)
Quantitatively inspect the health of your teeth and gums in order to determine the type of cleaning you need. If plaque and calculus buildup is major, we may recommend a deep cleaning to prevent the progression of gum/periodontal disease
Provide a thorough cleaning, removing calculus and plaque buildup that causes cavities and gum/periodontal disease
Polish your teeth to remove unsightly stains
Examine the growth and development of your children's teeth to recognize and intercept problems that may need to be treated by our orthodontists
Maintaining regular teeth cleanings are important for children and the entire family, so don't skip your teeth cleaning visit! Be sure to schedule your entire family's teeth cleaning at Dual Image Dentistry and Orthodontics!
DIGITAL X-RAYS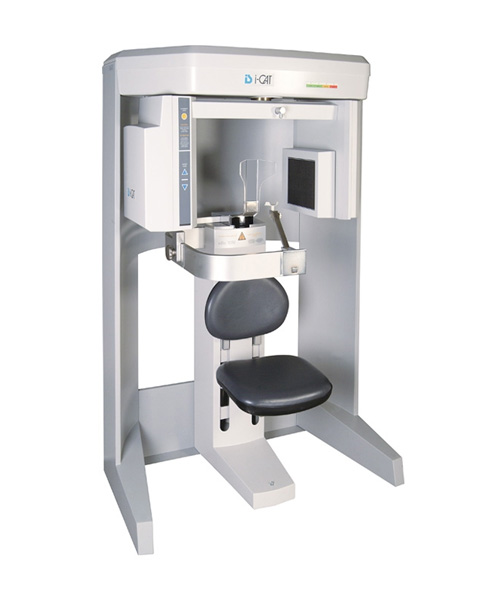 Digital dental x-rays help dentists detect oral health problems that may not be seen by the naked eye. Digital x-rays allows our dentists to recognize gum disease and diagnose cavities in their early stages in order to prevent tooth loss and progression of gum and dental diseases. At Dual Image Dentistry and Orthodontics, all of our cutting edge diagnostic imaging technology are low radiation digital x-rays that are safer and more accurate than traditional film based x-rays. Obtaining digital x-rays of your teeth and jaws will safely and conservatively help our dentists create a treatment plan that will keep your smile healthy AND beautiful.
SEALANTS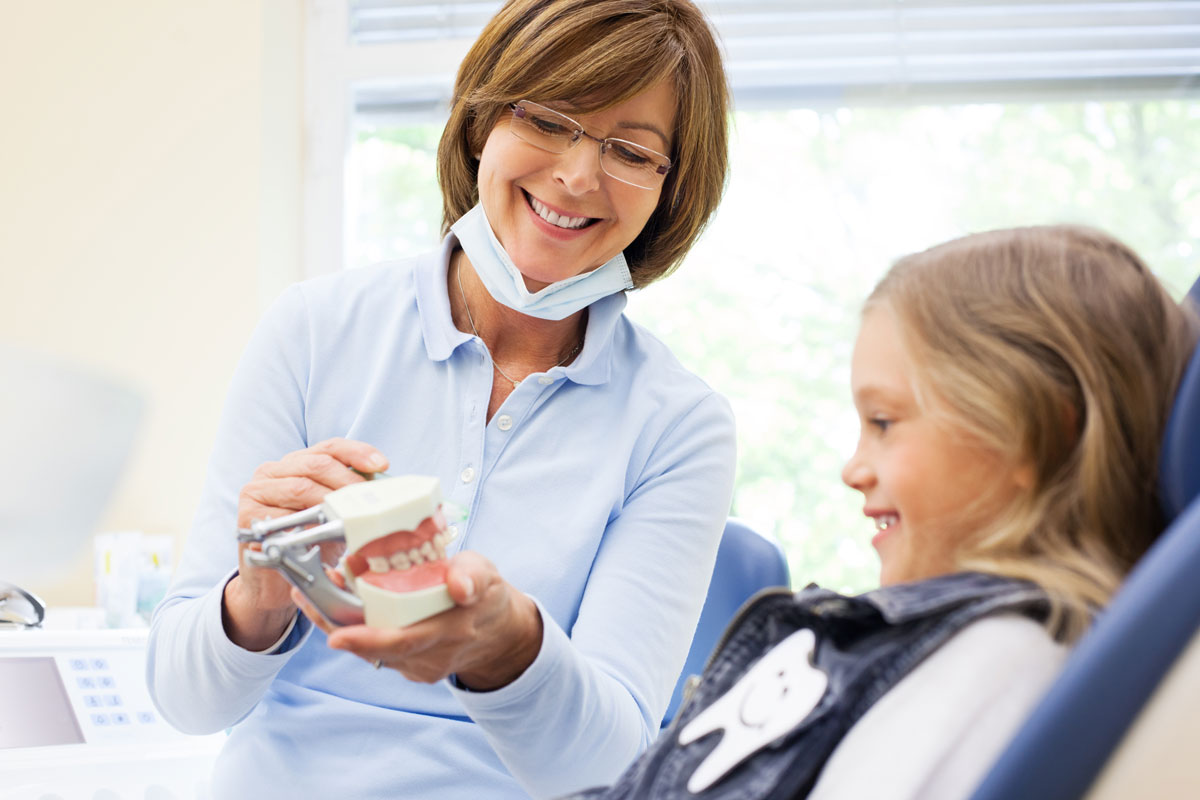 Sealants are a thin, protective coating that adheres to the pitted and grooved chewing surfaces of your back teeth. It's very easy for food, plaque, and cavity-causing bacteria to get stuck in the pits and grooves of your teeth. While brushing and flossing are the best ways to help prevent cavities, it's often very difficult to clean all the nooks and crannies. At Dual Image Dentistry and Orthodontics, our team offers sealants as a safety net to help keep those teeth clean. Without having to numb your teeth, we can painlessly place sealants over the pits and grooves of your teeth in order to keep food and bacteria out and prevent cavities from forming. This is especially important for your child's dental health, as they are typically more prone to cavities that develop in the pits and grooves of back teeth. Sealants wear with time and periodically need to be replaced. During your regular dental visit with us, our dentists will check your teeth to determine if sealants would be a good preventative measure for your teeth, or check the condition of existing sealants and reapply them as needed. Children and adults can benefit from sealants, but the earlier you get them, the better. The best part is, most dental insurance plans cover this procedure for children and adolescents, so
schedule your appointment
now to see if sealants are a good option for you and your family!