TYPE OF BRACES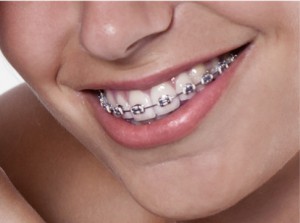 Traditional Charlotte Braces
TRADITIONAL BRACES
Traditional braces are the most common type of braces that you might be familiar with, composed of a metallic material. There are many types of traditional braces in Charlotte, some of which are accompanied by colored ties to hold the wire in place, and that can be changed at each visit at the patient's desire. South Charlotte Braces are: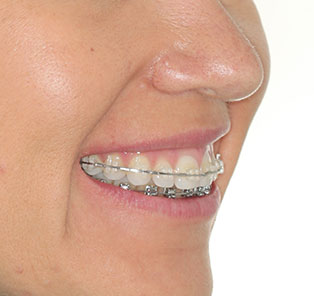 Clear Braces Charlotte
CLEAR BRACES
Clear braces provide a very esthetic option. They blend beautifully with your teeth to allow you to achieve the smile you want without really noticing the appliances Charlotte Braces.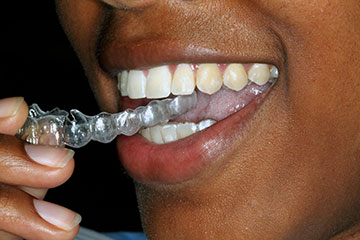 Invisalign Charlotte
INVISALIGN
Invisalign is the ultimate in terms of aesthetic treatment options. We use a series of custom molded clear trays to move your teeth to the ideal position. Because they are removable, patient compliance is extremely important with aligners. Charlotte Invisalign is a terrific option for working professionals or patients seeking a discrete solution to improve their smile. Drs. Lockhart are also providers of Invisalign in Charlotte for teen which provides more options for teenagers.
Drs. Lockhart are Invisalign Providers, so they can use their expertise to determine if Invisalign is the right treatment choice for you. South Charlotte Invisalign
DUALINE
Dualine is our latest and most innovative option for aesthetic clear aligner treatment for people that want straight teeth without the appearance of braces. The advantage of the Dualine system is that it is directly designed by Drs. Lockhart from start to finish, which allows them to truly customize your tooth movement at every step in the process. Your aligners will actually be fabricated in the office, allowing for more efficient treatment times and quicker delivery.
The process starts with an intraoral scan of your teeth, which will allow the doctors to virtually move your teeth to the desired position. After the virtual set-up, your models will be 3D printed in the office for fabrication of the clear aligners that will move your teeth. With such precise technology directed by the doctors, you will be pleased to see awesome results while looking beautiful along the way. Please see the video for more information on how this system works!
INBRACE
Inbrace is another custom option that uses braces that are placed on the inside of the teeth. Advanced computer software produces custom brackets and a series of wires to correct your bite more efficiently than traditional lingual (braces that are put on the inside of the teeth) options.